Heat Cable and Pipe Tracers
If you're looking for heat cables or pipe tracers...for freeze, snow, and ice protection for pipes, roofs, gutters, sidewalks and more, your search is over. Not only do we carry Delta-Therm heat cables and pipe tracers, we pride ourselves in being truly knowledgeable in understanding how to solve your application and protection problems, however simple or complex.
Whether you are a plumber, HVAC contractor, mechanical engineer or a manufacturer, we think you'll find doing business with us refreshing. The following links detail our heat cable and pipe tracer products. We welcome your inquiry.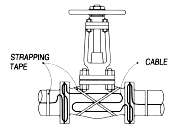 Pipe Tracer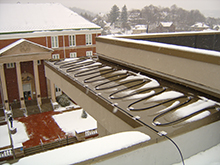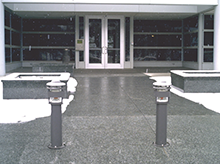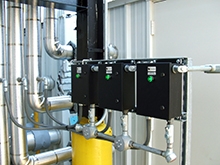 Specified for applications requiring a constant heat output regardless of fluctuating outside temperatures.
MINERAL INSULATED (MI) HEATING CABLE SYSTEMS & ELECTRIC HEAT TRACING:
Specified when long life, design flexibility, non-combustion, defined heat output, and rugged construction are important.
SELF-REGULATING (SR) CABLE:
Specified for applications requiring heat output to vary with changes in temperature. SR cable increases heat output as temperature decreases, and conversely, decreases heat output as temperature increases.
PROCESS TEMPERATURE CONTROLS:
Include simple thermostats, automatic system controls, and sophisticated monitor/control panels.