Owens Corning ASJ Max Fiberglass Pipe Insulation
Fiberglass pipe insulation has been broadly adopted across a number of industries, owing to its dependable performance in both hot and cold process applications. A traditional all service jacket (ASJ) is a type of facing bonded to the surface of fiberglass pipe insulation to improve both aesthetics (White Kraft paper for a clean look in exposed systems) and performance factors like condensation control. Owens Corning's ASJ Max Fiberglass Pipe Insulation improves on standard ASJ in every facet.
Durable, cleanable, encapsulated-paper jacket doesn't support mold or mildew growth
Resists/sheds water when exposed to intermittent, short-duration precipitation during construction
Higher puncture resistance and less wicking/curling than standard ASJ
Accepts paint and mastic as well as standard ASJ
The SSL® Max closure system was designed with advanced adhesives to work specifically with the new jacket to provide a tight, reliable seal that doesn't need glue or staples.
Outstanding long-term bond as acrylic adhesive "grows" on the jacket during the 48-hour wet out period
Available in select metric sizes for use with Aquatherm® piping systems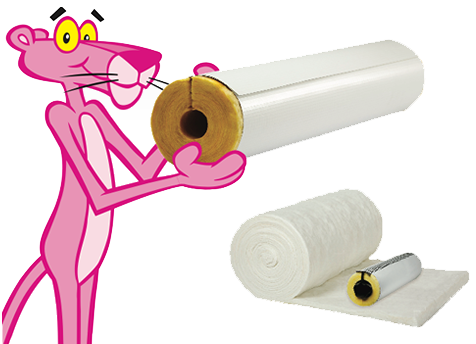 ASJ Max fiberglass pipe insulation was tested and proven to perform as well, or better than SSL II® and competitive closures. The maximum operating temperature rating has changed from 850°F to 1,000°F (with heat-up schedule).
We pride ourselves in being truly knowledgeable in understanding how to solve your application and protection problems, however simple or complex. Just call us during business hours toll-free at 800-734-8771, or complete our Contact/RFQ form.