Industrial Spray Foam Insulation Products
If you need to insulate coolers, freezers, foundations, or crawl spaces, you need to look closely at what type of commercial-grade spray foam insulation you're purchasing. Closed-cell spray foam kits by The Insulation Guy are rated to insulate temperature ranges as low as -450Fº and as high as 900ºF. While there are many industrial insulation products offered by The Insulation Guy, spray foam kits are one of the most popular and versatile.
Closed Cell Spray Foam Kits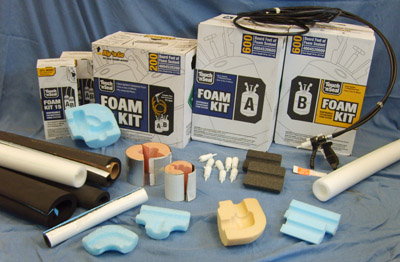 Disposable spray foam kits are available in six sizes from The Insulation Guy. The sizes range from 1 to 50 cubic feet. Industrial spray foam insulation kits are sold with either solid or pre-taped tubes for plumbing or heating applications up to 300Fº. Depending on the intended use of your spray foam kits, you can get pre-taped tubes up to 4" thick, diameters up to 16" and lengths up to 6 feet. Spray foam kits are good for indoor, outdoor, above or underground applications. 
While spray foam insulation kits are versatile, it is important to note that spray foam products are not intended for interior walls, attics, or windows of your commercial space. By using them in the correct application, you can ensure that you get the best results. 
We pride ourselves in being truly knowledgeable in understanding how to solve any application and protection problems, however simple or complex, you may encounter while using industrial insulation. Just call us during business hours toll free at 800-734-8771 or complete our Contact/RFQ form and we will get back to you as soon as possible.


Uses of Industrial Spray Foam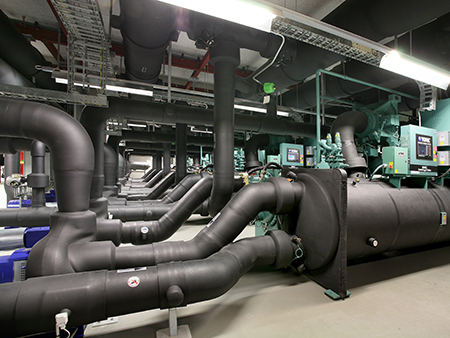 Foam insulated industrial control process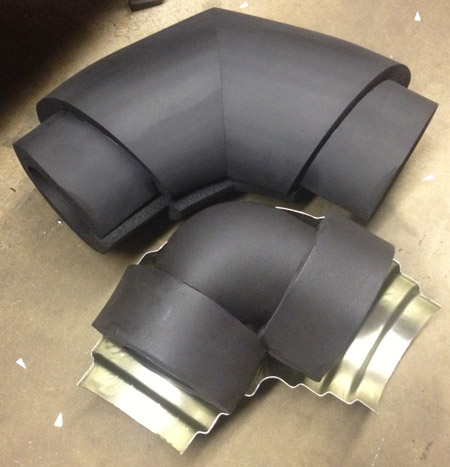 Pre-fab fittings for grooved pipe
Pre-fab coupling covers
The Insulation Guy's Spray Foam Insulation Kits
The Insulation Guy's line of spray foam insulation kits offers superior thermal insulation for a variety of industrial and commercial applications. With a range of specifications available, purchasing from The Insulation Guy is far different than purchasing from another supplier. No two applications are the same, so why should spray foam insulation kits be any different? By working closely with our team, you can get a custom quote to make sure that not only the spray foam insulation is perfect, but the accessories (tubing, size, etc.) are perfect to meet your unique needs. Request a quote for your closed cell spray foam insulation today.
Frequently Asked Questions
Questions about spray foam insulation? See what others are asking. 
What is the R-Value of 2 inches of industrial spray foam insulation?
Does spray foam begin working as soon as it is applied to a space?
What makes spray foam unique compared to other forms of industrial insulation?
How long does industrial spray foam expand for?
What industries can use spray foam insulation?
Don't see an answer to your question? Submit a question or give us a call!