Storage Tank Insulation
It doesn't matter if your storage tank runs at -290ºF or 1200ºF (or somewhere in between). We provide insulation for all kinds of industrial tanks. Storage tank insulation generally has a payback of six to eight months when tank operates at 165ºF in outdoor conditions.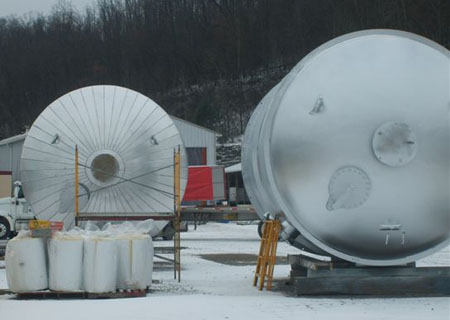 Pre-fab tank heads demonstrate storage tank insulation working in all weather conditions.
With every purchase, we will send a simple drawing that includes the list of materials to be used as well as their location to ensure the proper execution of your insulation project. 
Additional information:  
For outdoor tanks (12" to 24" in height), the first course around the base is typically insulated with non-wicking insulation material. This dramatically lowers the risk of damage caused by unwanted liquids (oil, water, chemicals, etc.).  
Tank head insulation is insulation may be available in pre-machined shapes for 2:1 elliptical, domed, or flanged and dished heads. 
Several varieties of tank head attachments are available
We pride ourselves in being truly knowledgeable in understanding how to solve your application and protection problems, however simple or complex. Just call us during business hours toll free at 800-734-8771 or complete our Contact/RFQ form.


---
Storage Tank Insulation in Action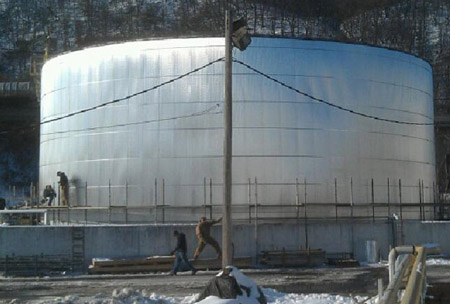 73-ft. diameter, tank 80º maintenance temperature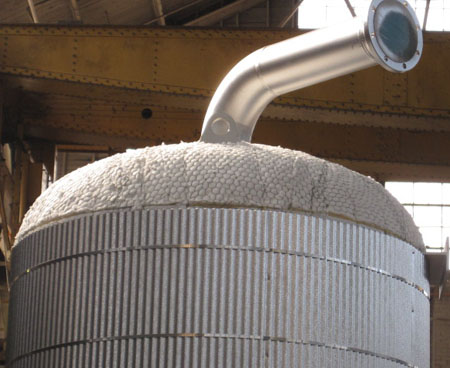 Old school tank head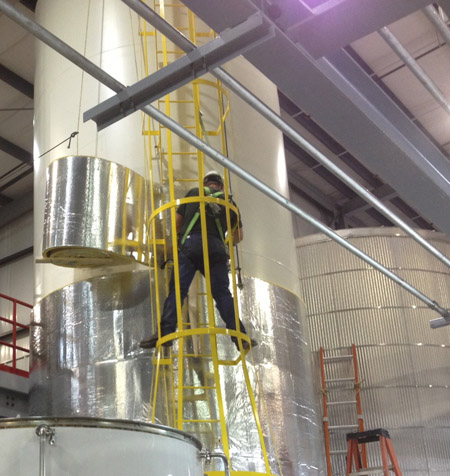 Installing blanket insulation on a vertical tank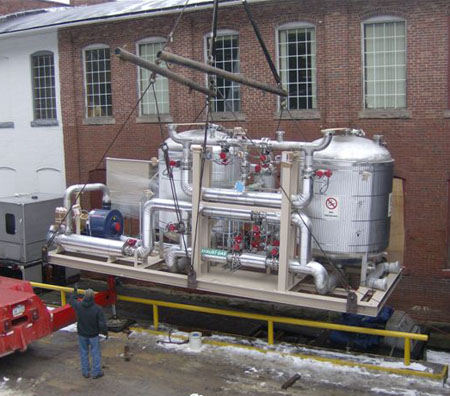 Insulation kit for skid unit