Industrial Spray Foam Insulation
Spray Foam Kits
One of the many industrial insulation products offered by The Insulation Guy, our spray foam kits are for coolers, freezers, foundations or crawl spaces. Spray foam kits are rated for temperatures as low as -450Fº and as high as 900ºF.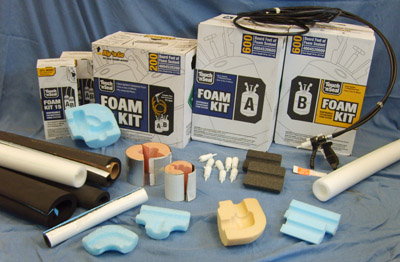 Froth-Pak, polyisocyanurate, phenolic, polyethylene, extruded polystyrene, nitrile or EPDM rubber, elastomeric and cellular glass are components of our spray foam kits.
Please Note:
Our spray foam products are NOT for interior walls, attics or windows.
Disposable spray foam kits are available in six sizes from 1 to 50 cubic feet.
Solid or pre-taped tubes used for plumbing or heating applications to 300º are available up to 4" thick, diameters to 16" I.D., lengths to 6 feet and can be used indoors or outdoors, above ground or underground.
Flexible, rigid, fabricated, cut or machined shapes are not limited by size.
Compressive strengths and properties vary to 100 PSI.
We pride ourselves in being truly knowledgeable in understanding how to solve any application and protection problems, however simple or complex, you may encounter while using industrial insulation. Just call us during business hours toll free at 800-734-8771 or complete our Contact/RFQ form and we will get back to you as soon as possible.


---
Spray Foam Insulation in Action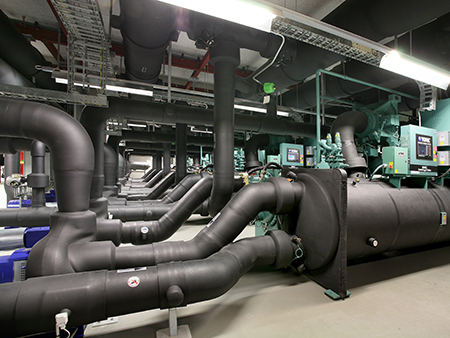 Foam insulated industrial control process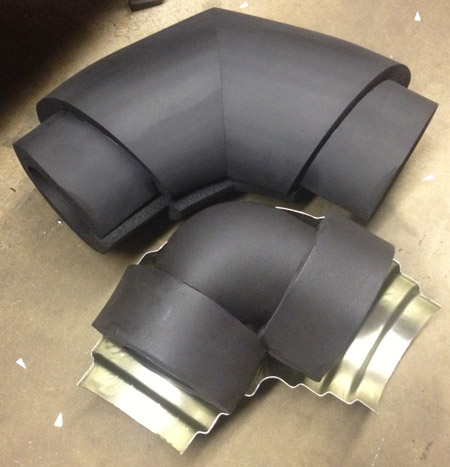 Pre-fab fittings for grooved pipe
Pre-fab coupling covers